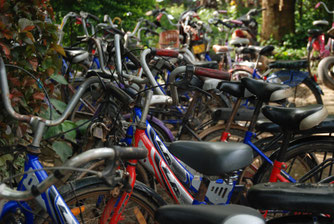 September 5th marked the start of the 2016/2017 academic school year, with a record 370 students registering in the first week. We have 18 classes spread out over four hours, which has been challenging to accommodate, however we are committed to providing all these dedicated children with the opportunity to learn.
This year we have new and updated curriculum, as well as upcoming awareness programs to supplement our courses.
Last year, we had great success with our IT computer, drama, public speaking, and slam poetry units, which we will continue and improve this year. We are so grateful for all the volunteers that participated in helping us get the school year off to a great start. This includes four local volunteer staff and five visiting Lao university students, the largest group of Lao volunteer teachers to date!