Claire West joins as new education coordinator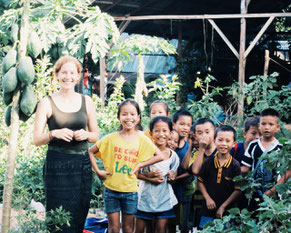 This August (the 31st) we had a new Education Co-ordinator join us, Claire West. Here just in time for the start of the new school year! From America, she has taught in Thailand and studied Fine Art. Previously a volunteer at SAE LAO for one month, she has returned to take over English classes for the next year. Her previous experience, enthusiasm and warmth.
We would like to say a particular thank you to Zoe Michal, our previous Education Co-ordinator, for her tireless work in setting up the new syllabuses and levels. Her dedication has ensured that this year we will have the best curriculum possible and one that equates to an international standard (CEFR for languages).